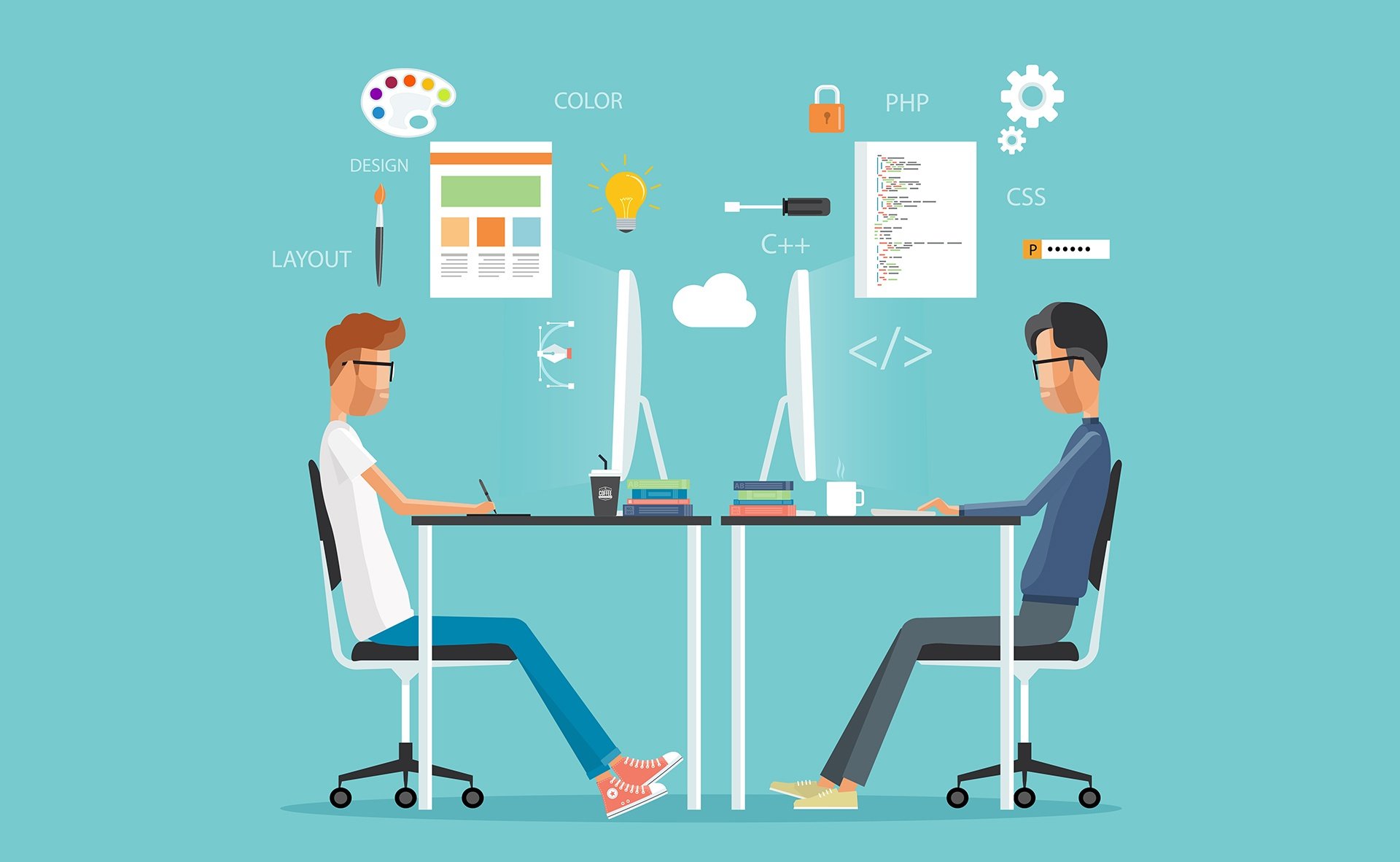 Web design is one of the most important skills that any business would need for it to expand to greater heights. You could be having an attractive website but if it is not well designed, it may not convert and therefore, fall short of its purpose.
That is why you need not just a good designer but an excellent one. You need someone who will use their experience and skill to present your site in the most appealing and gainful way possible.
Again, you need to get someone who can perfectly balance business and art; someone who can convey the intended message of the owner and be able to predict the users experience with the interface.
Following are some of the qualities you should consider when looking for a Website Designing Company
Someone who is an expert in SEO
The load time of a website has a great impact on SEO, in addition to the coding, the meta-tags and the descriptions written. You need a designer who can perfectly choose animations, movements, colors and other elements that would make the site appealing and user-friendly.
If you get someone who is not very conversant with such, you may end up frustrated. You must take your time and choose wisely.
Get someone with the knowledge of key principles
For you to get a perfect product, get a professional who is fluent in a myriad of techniques and website design programs. Most web design principles are innate and therefore, most of these have to be learned.
A website design professional with good experience and the right knowledge on the subject will be in a position to introduce tools and aspects in your site that will lead to high conversion rate and thus high income.
Someone who is able to strategically utilize content
Content is a key aspect of building a website. It may sound like no brainer, but you'll be surprised that there are so many websites that have the wrong information. There are issues like misplaced content, invalid hyperlinks and a myriad of mistakes that confuse the site visitors and turn away many potential customers.
With the right content in place and regular updating, you would be amazed by how much you could earn from the website.
Look for someone who is a self-learner
The best SEOs, designers, copywriters, and other experts in this field are people who are constantly seeking new knowledge on the subject and are updated on the latest trends. These people are learning every day, new ways of approaching issues, learning what works and what doesn't. They are always doing research on solutions to ever-rising challenges and problems they come across while handling various projects.
This is crucial because they are able to find alternative solutions, as necessary.
Look for someone who reaches out to clients regularly
Construction of a website is not an end in itself, it is a continuous process. The design professional that you get must be ready to keep watch of the site and update any new information. They must also get frequent feedback and ensure that the website is updated so that it is in tandem with the brand offerings.
Must have good communication skills
Web designers deal with many people; the company owner, the employees, customer and all other stakeholders. Therefore, you need someone who is able to communicate well with all people. This will help in aligning the site to the needs of the customers and in a way that it is competitive.
Again, you need someone who will keep you updated with the changes in the market and help you develop a strategy that would make you stand out among the competition.
Look for someone who understands your market
When you get a designer, who understands your line of business, they will be able to design the website so that it addresses the needs of your specific target audience. Thus, someone without this knowledge may develop something that looks standard but fails to generate the leads as expected.
It is also easier to work with someone who is conversant of what happens in your field since you will not need to take a lot of time educating them on the various aspects.
Look for someone who is innovative
Before you settle on a Website design UK professional, you need to conduct an interview and see their approach to issues. Get someone with an innovative mindset, someone who is able to think critically in terms of graphic design and UI.
You will know an innovative website design professional by their ability to explore new boundaries and their use of creativity as a tool to stand out.
You need someone who is able to connect with your clients
A good designer is able to get into the shoes of your customers, understand their needs and come up with ingenious solutions to the specific needs. They are able to marry that with your ideas and thus come up with a super design that would sell your business big-time.
Do not just go for any designer you see on those adverts, get someone who has the skills and experience. One who is able to walk down the path of the customer and come up with innovations that would provide solutions.