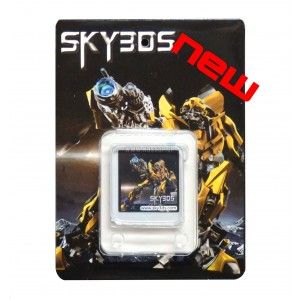 3DS FW 11.10.0-43 released, many R4 cards can work, does it include R4i gold pro, R4 3ds dual core or R4isdhc rts lite 2019 versions? The answer is Yes, and for getting more details on R4isdhc 2019 cards support 3DS V11.10, just check the following article.
2019 R4i gold pro, R4 3ds dual core, R4isdhc rts lite work on 11.10.0
I have all the 3 2019 R4isdhc cards and I do a test on each of them on 3DS V11.10.0-43E console. They all are working and playing ds games as well as before. In fact, not only the 2019 version, 2018 and 2017, as long as the R4 cards have the latest V4.0b kernel, they are also working on 3DS firmware version 11.10.0.
| | | |
| --- | --- | --- |
| 2019&2018&2017 | 3DS FW 11.10.0 | Timebomb |
| R4isdhc gold pro | Works | With |
| R4isdhc dual core | Works | With |
| R4isdhc rts lite | Works | With |
How to setup or update R4 3ds dual core, R4i gold pro, R4i sdhc rts lite on FW 11.10?
R4 3ds dual core, R4i gold pro, R4i sdhc rts lite cards can work by download, plug and play method on 3DS FW 11.10.0-43 consoles. They are no need to update, if your one of those R4 3ds cards can support 3DS V11.09, it can support 3DS V11.10 directly, just update your console, plug the card and play the games.
If you just get one of them and don't know how to setup R4 3ds dual core, R4i gold pro, R4isdhc rts lite card on 3DS V11.10. Here is the user guide.
Step A: Format your Micro SD Card
Step B: Download R4 3DS Kernel to the Micro SD card
Visit here R4isdhc.com to download the latest R4 3DS firmware or kernel for the flash card. Now it is the V

4.0b

. It has multiple language versions, you can choose the proper one for you.

After done, you will get a compressed kernel file as shown, simply unzip it with a winrar or 7zip software.

Open the wood kerel file and copy all the contents, drag and drop them onto the root of your MicroSD card.
Step C: Download DS Games to the Micro SD card
Go to the any DS roms site online to download NDS roms for your flash card. 

Make sure you download NDS games not 3DS games, you should unzip the compressed game file to get the .NDS rom.

Create a new folder called "Games" in your Micro SD and drag the .NDS files to it.
Step D: Install R4 3DS card to your Nintendo 3DS or NDS family console.
Take out the Micro sd card from your PC, insert the sd card to your R4i 3ds sdhc rts, then put the R4 card to your 3DS 11.10.10 console slot.
Which one to choose, R4i silver rts lite or R4 3ds dual core or R4i gold pro 2019?
They are No differences, except for the Stickers on the 3DS R4 cards. So if you want to choose from them, buy the cheapest card or the design you like. However, cause all of them are with Timebomb, I don't recommend you any of it. They can work for a time, but beyond 2014, they can't work again on your device.
So finally I suggest you buying No Timebomd R4i gold 3ds plus from official Italian site Italiamods.com or Spanish store NXmodificard.com.