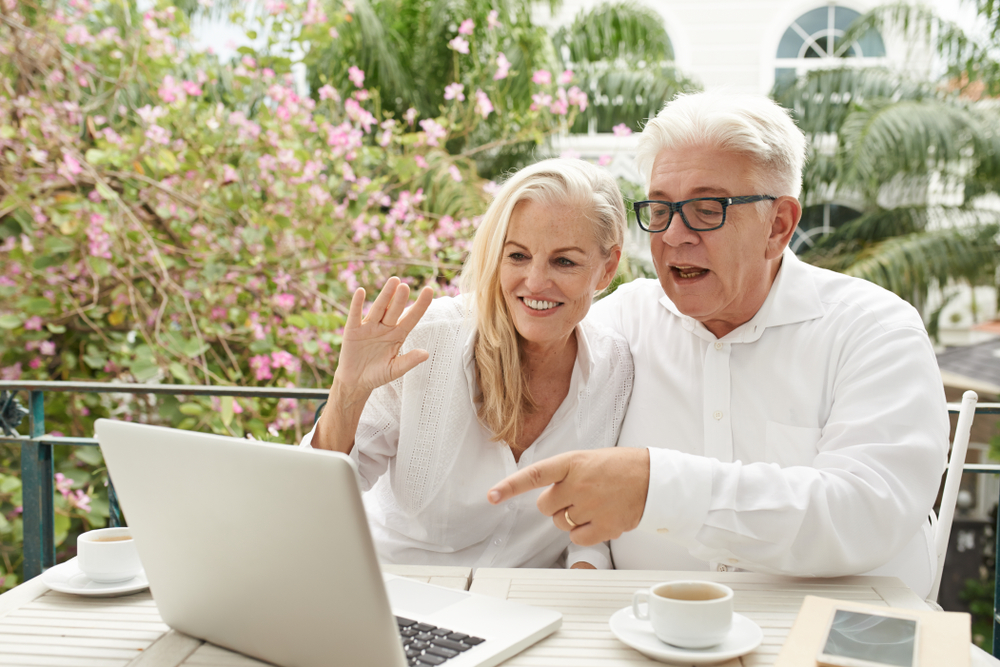 The first social media platform was created in 1997. Social media use took off very quickly and is now a significant form of communication. It's a way to interact with people online while also expressing your creative side.  
When you have a social media account, you can create, share, and exchange ideas and information virtually. There are many different social media platforms geared toward different interests and needs. Twitter, for example, is best for sharing articles and videos (along with clever comments) while Facebook is best for staying in touch with family and friends.
Social media lets people share content quickly and easily in real-time. If you'd like to learn more about sharing ideas online, here is a senior's guide to social media.
Instagram
Are you dying to share a photo album on your phone? Do you want your friends to see your beautiful picture of the sunset in Florida? Instagram makes it easy for you to share your photos with your friends and followers. 
Instagram was launched in 2010 and it has rapidly grown in popularity. Celebrities, organizations, and individuals use Instagram for sharing images and information. You do not have to be tech-savvy to use  Instagram. Instagram gives you the opportunity to share your favorite pictures and videos and even enhance them with filters and special effects.
With Instagram, you can look up your friends or favorite celebrities and "follow" them. When you follow someone on Instagram, their posts show up on your homepage. You can "like" posts by double-tapping them, and you can also comment and share them with your own followers. Instagram was created primarily to support social networking but is now used to share pictures of your day-to-day life and to help you stay connected  with people and causes  you care about.
How to create an account
First, download the Instagram app onto your device or go to Instagram.com and click to create an account then you will be able to add your personal information and create a username. Your friends will use your username to find and follow you, so make sure it's recognizable. You can also make your account private to control who sees your posts.
Facebook
Facebook was created in 2004 and has become one of the most popular social media sites on the internet. Facebook is a great way to keep in touch with family and friends. Even if your friends live far away, Facebook allows you to stay in contact and follow their updates.
Politicians, celebrities, and businesses use Facebook to promote specific products or post up-to-date news. You can share your own thoughts, pictures, videos, and recommendations, on your homepage just by clicking "What's on your mind?" 
To follow a friend's Facebook page, click "add friend" on their Facebook page. The person you want to add can either accept or decline your request, and you can do the same when someone asks to become your friend.
Facebook is a platform to share your thoughts on politics, the weather, movie recommendations and so much more.
How to create an account
Go to Facebook.com or download the Facebook app on your device and look for "create a new account." Fill out the form with your personal information. You need a valid email address to open a Facebook account. 
Social media can be your voice on the Internet. You can use social media to display your work or to share and connect with people across the world.  Joining social media is a great way to stay on top of current events and connect with friends and family no matter where you are.
Danielle K. Roberts is the Vice President and co-founder at Boomer Benefits, where her team of experts help baby boomers with their Medicare decisions nationwide.