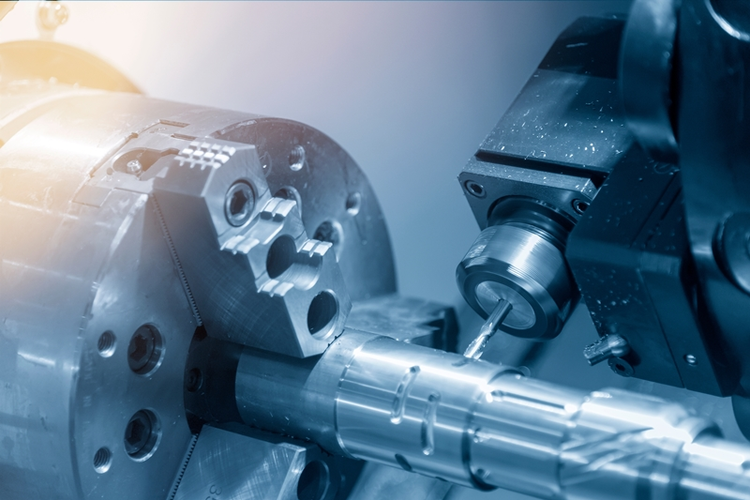 Nowadays the machine is needed for all industries because it is reduced the man work. And it will be reduced the working time. So we are select the proper machines for our use. In recent years all industry has to be used in CNC machines. CNC is a short form of computer numerical control. The advanced preprogrammed software is used in CNC machines. It can be used in the machine manufacturing process and movement of factory tools and machinery. The advanced programming software is used to control the complex machines. This technology is used to eliminate manual control where live operators are guided through the commands of machining tools via levers, buttons, and wheels.
Uses Of CNC Machine
 Industries will use the CNC Machining Services in the future. The industry has many complicated works such as cutting, and various level, it can be performed within minutes on a CNC machine.The heavy machines are performed with the right CNC code. Using the CNC the machines are operated via numerical control.All the software program is featured with speed, feed rate, and coordination.The CNC machinehas reduced the involvement of human operators. The CNC software used in the following components
Embroidery machines

Wood routers

Laser cutter

3D printers

Glass cutter
CNC Programming
The CNC is used for converting software into numbersand carry out t6he further process. The CNC also controls the open-loop and closed-loop machining system. The CNC machining movements are usually direction across the X and Y-axis. The CNC machine is fully automated. In this process, the computer-aidedsoftware design is fully converted into computer-aided manufacturing software. Ultrasonic welding, hole punching, and laser cutting these are common CNC operated process. The following machines are using the CNC system.
CNC mills

Lathes 

Plasma cutter

Electric discharge machine

And water jet cutters
Advantage of CNC Machines
Using the CNC Machining Services you can gain a lot of benefits.It has a reputation for quality and reliability. The machine work efficiency will improve through the CNC machine system.There isa small operation need to operate the CNC machine. It is more convenient for use. It is used for high quantities and it is cost-effective for smaller ones. The advantages of CNC machines are following below
Reliable endurance

Its provides high production and scalability

To need less labor work

It's produced a uniform product

Low cost 

Low maintenance

High capability

Increases safety

Overcome the difficulties of complex task

Improves machining accuracy

Reduced the time
If you are looking for custom machining factory, you can choose PTJSHOP custom manufacturing. Here is its official website https://www.ptjmachining.com/.