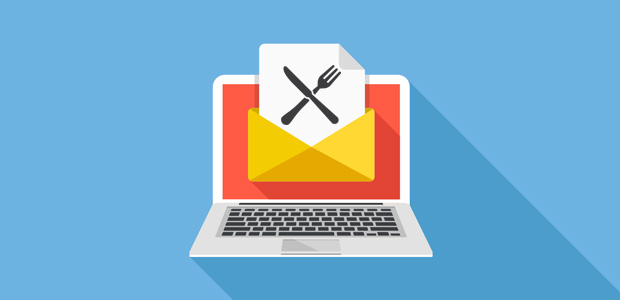 You might believe that all you need is good food in order to have a successful restaurant, but the truth is running a restaurant on your own is not as easy as it used to be, and patrons are looking for modern day technology. The speed at which common issues are resolved is one of the main types of proof that a restaurant has what it takes to make it today. Some of the top technologies a successful restaurant need to have include Kiosks, digital table managers, digital inventory tracking, and automated purchasing tool.
Kiosks
The days of working a cash register are in the past. Now the hottest point-of-sale technology is a kiosk. The top restaurants have one of these screens at every table. You can use them to allow customers to browse the menu, place their customized order, as well as pay for their entire meal. The kiosks will also operate as many robotic salesmen and provide upsell and cross-sell suggestions. While the kiosks are taking care of the smaller details, restaurant staff can be in the operations area and focus more on customer service instead of splitting their efforts. If you need help picking the right kiosk you might want to check out a guide for restaurant point of sale systems. If you have never seen a restaurant kiosk at your table you can check out this one.
Digital Table Managers
One of the biggest things that turns customers off from sitting at a restaurant they'd love to enjoy is wait time. A digital table manager will make the lives of your hosts and your customers much easier. This manager will book reservations, as well as suggest seating arrangements based on party size and time. Restaurants will be able to provide customers with more accurate wait time estimates and they will receive a text once their table is ready. Waiters will also have access to customer order history including important personal dates, and favorite dishes. In addition to all of the pre-seating information, customers can also see the status of their food while it's being cooked.
Digital Inventory Tracking
Walking around with a notepad counting by hand from room to room counting items one by one is a tedious task. You run the risk of forgetting to check the stack of products on top of something or behind another item. With a digital system you can complete one big inventory logging all of your products and the system will keep track of your items. Managers can setup counting schedules per product to keep them organized and ordered timely. This digital software will monitor inventory levels and keep track of counts. This is one of the digital experiences where a guide for restaurant point of sale systems really comes in handy. Managers will be moving from a very hands-on inventory approach to a better managed system.
Automated Purchasing Tool
This digital tool can go hand-in-hand with your inventory tracking system. You don't ever want to run out of food and the best way to combat that is by letting an automated system take care of it. This tool will link directly to your inventory system and alert you when your products are running low. It offers suggestions for purchasing based on lead times, estimated sales quantities, your set par levels. Managers have the ability to set this system to automatically place orders when a certain threshold is met. The best thing is that this whole process can be managed from an app.
There are several digital solutions available for restaurant owners but the main four devices that are necessary for success are kiosks, digital table managers, digital inventory tracking, and an automated purchasing tool. With these products you can make your restaurant run faster, smoother, and provide a better experience for your staff and the customers they serve.