Money LookTel Reader is an application through the iPhone's camera recognizes the notes at the time only for dollars, and tells you the value of each. A great solution for those who suffer from impediments to sight or blindness.
The operation is very simple and fast. It is enough to frame the bill that you want to know the value of an item immediately and I will indicate. No need to keep the iPhone in a specific position it to take a picture and wait for the result. The award, in fact, take place immediately and in real time.
All thanks to a powerful technology, patented, recognizing objects, which owns LookTel. Currently the application supports the following denominations: $ 1, $ 2, $ 5, $ 10, $ 50 and $ 100. It also does not require any data connection to use LookTel Money Reader.
Here is a short video that shows the operation of the application,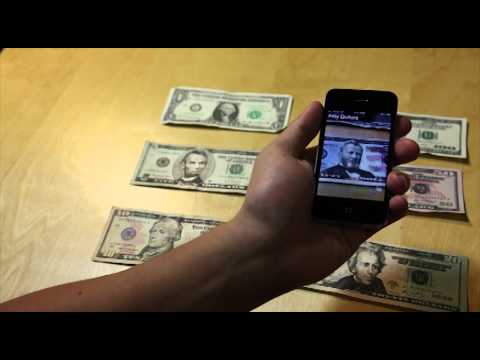 Our users have shown interest in:
COUNT MONEY BY IPHONE
counting money blind