Gigabyte enters the next big PC makers the tablet market. The GN-TB100 should stand out primarily by the price of the competition to date technology but one should not have to do without.
Gigabyte presented at CeBIT, the new Android-tablet Gigabyte GN-TB100, running on a processor NVIDIA Tegra 2 and has a 10.1-inch screen, built on the matrix of IPS and has a resolution of 1280×800 pixels. Among other characteristics – 512MB or 1GB of RAM and hard disk capacity up to 32GB. Tablet Gigabyte has two cameras – a 5-megapixel on the back cover and a 1.3-megapixel front.
New supports 802.11 b / g / n WiFi and Bluetooth 2.1, has an HDMI port and miniUSB. For now the tablet is running Android 2.2, but it will likely run Google Android 3.0 Honeycomb by the time it hits the streets this summer. There's also a good chance that Gigabyte will only be the OEM for this particular tablet, meaning you'll see it repackaged with a different brand name by the time it's available in stores.
You can check out a hands-on video after the break,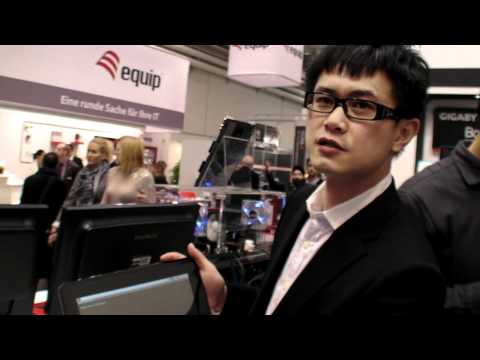 Our users have shown interest in: