One of the two major contenders for the COD crown of the best FPS in town has just dropped a gameplay trailer. DICE and Electronic Arts held an event at the Game Developers Conference last night for Battlefield 3. While the information shared has yet to fully come out yet, a new trailer that expands on the teaser trailer and some new screenshots were released for the PS3, Xbox 360 and PC game.
Contrary to popular reaction, the new FX-saturated trailer isn't just a flak-shellacked sound and light show. In fact I think you'll find it tells us plenty about the game, and I don't mean the pretty parts everyone else can't stop gushing about. The trailer gives us a solid date and location for the events in Battlefield 3. The game is set in 2014 and one of the locations will be along the Iraq/Iran border where U.S. Marines are trying to pacify the region. Will Battlefield 3 have a political overtone? Possibly the trailer appears to have the characters talking more about their present situation than politics.
One interesting note is that Battlefield 3 appears to be foregoing the traditional mini-map on the user interface and using a compass that points to the next waypoint instead. Battlefield 3 is scheduled to release sometime this fall. We're bound to find out more about the game and the Frostbite 2.0 engine later today.
Due out in the autumn on PC, PS3 and Xbox 360, DICE's tactical shooter employs the cutting edge Frostbite 2 engine, hence some amazingly fluid animation and lots of convincing lighting and explosion effects. Leaving the trailer aside, the most important takeaway from EA's GDC Battlefield 3 event can be summarized in just five words: It debuted on a PC.
Check out the trailer below,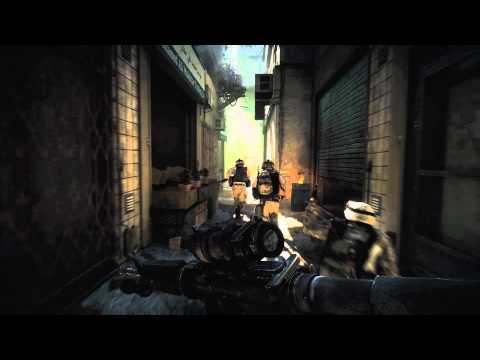 Our users have shown interest in: