Motorola has just completed its CES 2011 in Las Vegas press conference, and was filled with exciting demonstrations of the new company's Android smartphones – like Motorola 4G Atrix for AT & T. With a whopping 4.3-inch QHD capacitive touchscreen, 1GB of RAM, support for AT & T network, HSPA +, and a fingerprint scanner built into the power button, the Motorola Atrix 4G is one of the Superphone most impressive we've seen in a long time. And to our pleasant surprise, Motorola completes his press conference with a hot, steaming serving of hands on time with Atrix 4G.
The coolest thing by far about the 4G Atrix is having a fingerprint scanner built into the power button. Life button on the back of the device, which is weird, but it all makes sense when you realize you have to swipe your finger on the button to unlock the device. Go too fast, and the phone says the same. Run a finger is not authorized, and the phone rejects the attempt to unlock it. We have seen this technology on laptops before, but in a smartphone, is very, very cold.
Besides, the phone sports 1 GB of RAM, double what Superphone others offering these days, and you can even attach a portable device, such as optional for those times when you want a web browser, full screen and a larger screen.
In general, the Atrix 4G looks like it will be more than capable of competing with all Android smartphone dual-core that will flood the market in early 2011.
Check out Motorola Atrix 4G Hands-On video,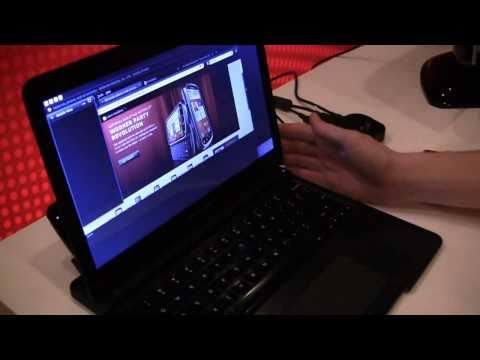 Our users have shown interest in: