The release of a new World of Warcraft expansion is one of those events that's going to be huge whether or not it gets hyped up. Nonetheless, Blizzard is adding to the pre-launch excitement with a new trailer.
"The World Reborn" trailer is nearly 3 minutes long and sends viewers through numerous majestic vistas that I'm guessing will mean instant and embarrassing death to newbies. The graphics certainly appear to be aging on this old bird but you've got to hand it to Blizzard. It keeps finding just enough spackle to hide most of the wrinkles and warts. The trailer was the final un-lockable prize as part of Blizzard's "Your Fortune Awaits" promotion.
"World of Warcraft: Cataclysm" is not your typical expansion pack. This update changes just about every aspect of the game, from its expansive environments to its character creation. The most obvious change comes in the form of the cataclysm itself. Deathwing's rampage across the terrain has caused vast changes in the landscape, where larger zones such the Barrens have been cut in two, and the beautiful forests of Darkshore have been burned and trampled. The gameplay, encounters and content within these updated zones have all been revamped, creating a new experience for anyone who journeys there.
The Cataclysm expansion will go live on December 7th. "World of Warcraft" is a powerhouse. Despite what the naysayers may think, it's a game that has brought millions of players together for six years, creating a beloved online experience. Thanks to the folks at Blizzard, that experience is about to get a whole lot better.
Check out the Trailer video,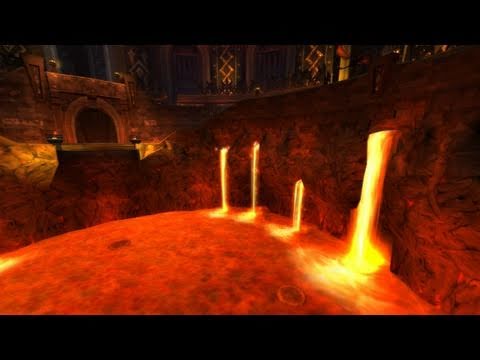 Our users have shown interest in: