Telltale announced today that The first episode of Back to the Future: The Game will be out next week. The game series will be available for PC and Mac from next Wednesday, December 22nd.
The game, which follows on from the near $1 billion grossing film trilogy first released 25 years ago, will launch with the opening episode 'It's About Time' this month with four further playable episode downloads set to arrive early next year. February, March and April will see episodes titled 'Get Tannen!', 'Citizen Brown' and 'Double Visions' respectively before the finale episode dubbed 'OUTATIME' lands on a currently undisclosed date.
The new adventure game, which continues the story from Back to the Future III, will be available on PC and Mac. PC and iOS versions are expected at a later date. Those who purchase Back to the Future from the Telltale store will receive a collector's DVD that will be published after the series is completed. Pre-ordering will also garner you a free copy of Puzzle Agent. Telltale has called on Back to the Future screenwriter Bob Gale to help bring the videogame storyline to life. What's more, actor Christopher Lloyd reprises his iconic performance as inventor Doc. AJ Locascio plays the role of Marty McFly.
"We're very excited to celebrate the 25th anniversary of the Back to the Future franchise with a completely new adventure", said Dan Connors CEO of Telltale Games. He went on to add: "It's been an amazing experience to be part of reuniting Marty McFly and Doc Brown on their continuing quest. Back to the Future fans will have a great time helping to control the integrity of the space-time continuum".
The first episode will be out December 22, with the second episode hitting in February. There will also be episodes in March and April ahead of the finale.
Check out Back to the Future Trailer,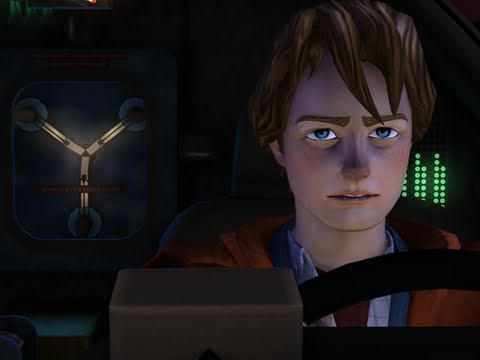 Our users have shown interest in:
greys anatomy cast Staffel 7