Activision let loose the official launch trailer for the remake of the classic N64 first-person shooter, and it's filled to the brim with action, multiplayer shooting and a few bond girls. There's nothing particularly special about this launch trailer but if you were already planning on buying the game then the trailer does just enough to justify your purchase.
The new trailer shows off quite a bit, like single-player, weapons, and the okes you shoot in the face; so its well worth a look. If I owned a Wii, I would be quite excited for this.
The remake of the game contains many of the classic features from the N64 version, only upgraded, amped up, supped up and ultimately enhanced for the new generation of gaming, which means that instead of a standard controller you and up to three other friends can duke it out in split-screen action using the Wii-mote.
Take a look at the trailer,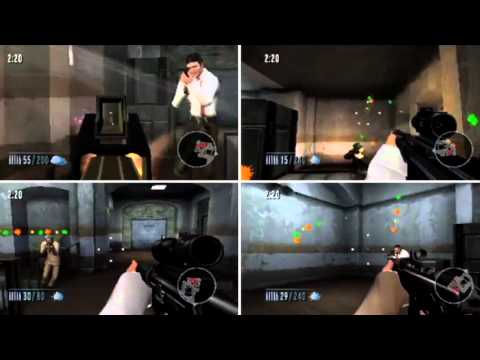 To buy GoldenEye 007 from Amazon, Click Here.