Roblox is a massively multiplayer online game (MMOG) virtual playground and workshop designed for children aged 6 and over. Players can, if they choose to, building games with blocks, in various shapes, sizes and materials. Roblox users can script the places they design with Lua 5.1. First of all, lets get this out of the way. The graphics aren't anywhere near amazing. Its legos. People don't have that much animations to them, just kind of float around. Guns are usually square looking and fire blocks. Textures are all pretty simple. It does have one nice thing about the graphics though, in my opinion, lego creations blowing up! It just looks epic when a house or other object blows up into pieces! Not much else to say about the graphics though, if your playing this game, its not because of the eye candy.
Unlike other games, you run it from a browser they give you. You log onto your character from there and then go to the games section. Located here is a list of tons of different little games you could play. You select the one you want, then it takes you to a server area. Each game usually has lots of servers, holding up to 12 people. Once you pick a server and hit join, the actual game opens up and loads that level, and then you play! This system is pretty interesting, and works wonders for this game.
They also have a economy aspect set up. There are 2 types of currency in Roblox, Tickets and Robux. 10 tickets are earned per day. You can use these tickets to buy stuff to customize your character. Things like shirts, hats, and other random items can be bought. You can also make your own shirts! Any picture can be uploaded right onto a shirt, with very little hassle. Robux on the other hand, is offered only to those in the "Builders Club". Those people pay a monthly price for more features. Some people only offer cool items for Robux, kind of a bummer for us free people but, hay, they need to make money somehow.
Check out Roblox Gameplay First Look Review Video,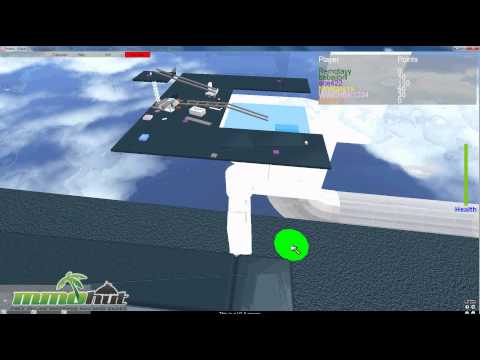 Our users have shown interest in:
roblox
roblox lego
lego roblox
DOES ROBLO WORK ON TRAVELTEK TABLET
does roblox work on tablet
free roblox for dsi
tablets that roblox works on?