In 2010, Renault has decided to revive the colors of Gordini, a well known préprateur 60s, through two sports models: the Clio and Twingo. Our Gordini Twingo is based on a Twingo, but immediately recognized by the two white stripes legendary. Two colors are available: a black lacquered or as here, the Blue Malta.
Inside, the personalization Gordini is rich enough as it includes a black and blue leather with logo, blue medallions on the door panels, steering wheel-specific as well as the tachometer, the cap dashboard the shifter, the number plate, the center console in black shiny badged floor mats and even Gordini.
Technically, the Gordini is in all respects similar to the Twingo RS. We thus find the little 1.6-liter 133 hp who likes to climb the towers, and especially the same chassis that is both effective, easy, and just the right player. Comfort is always a bit neglected, both the suspensions and not by noise, especially hard on the motorway.
At the rear, there is what made the success of the first generation Twingo: space! A surprising role given the size of the car. Except that here there is more seating but two individual seats, as the Twingo is a 4 seater. These seats can slide individually in length. Draw back, they allow an adult to be very well installed. As for the rear seats, the trunk is one of the strengths of the car, finally, for the category. With 230 dm3 in normal configuration, the volume can grow if you slide the seats with these levers accessible from the trunk. The rear seats can be folded over the portfolio against those in front, and bring the volume to 900 dm3.
This Twingo Gordini keeps all the advantages of RS and adds a customization that some people find outrageous, else nice. This hot hatch is fun to drive anyway, even amusing, except on motorways because of the noise. Pity that Renault has not evolved technically the car. Gordini, it was not just white stripes!
Check out the Renault Twingo RS Gordini test drive video,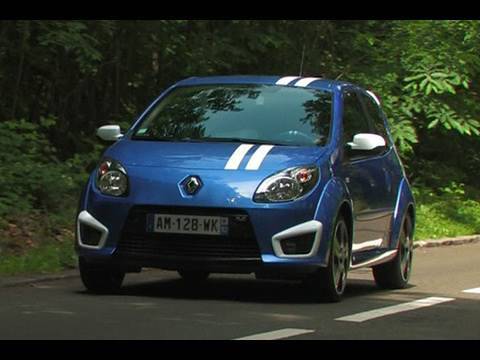 Our users have shown interest in: