Kik Messenger is the new app for instant messaging. Much like the classic BlackBerry messenger, Kik Messenger offers the ability to chat with all the existing smartphone platforms (iPhone, Android) the only requirement is to have this application installed, an account and add your own friends.
It is very similar to BlackBerry, Ping Chat and Messenger, but unlike these is compatible with multiple platforms: IOS, BlackBerry and Android. To send a message through Messenger Kik we must only know the user name of another person. The application has support 'Push', by which messages are instantly notified and there is not necessary that the other user is "online" as in a standard messaging client. It works great as an alternative to SMS, and we can use it through a WiFi connection or through our data plan. Kik Messenger is available for iPhone, iPod Touch, BlackBerry and Android phones.
One million two hundred thousand downloads already achieved and a lot of people interested in a type of messaging is very simple but also very instant. After creating an account you can send messages to your friends: an S indicate the status Ides sent, which was delivered to a D and R that was received by the recipient.
You can Download the Kik Messenger from the following link,
Check out Kik Messenger for iPhone, BlackBerry and Android Video Review,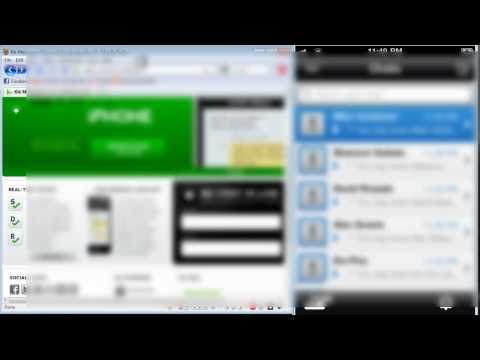 Our users have shown interest in:
kik messenger online pinger