Most probably by this time you have already an idea that the most popular zombie mode will be included in the upcoming Call of Duty: Black Ops. And just recently, more details have been coming out which seems to confirm the comeback of the Nazi Zombies into this popular game. The mode takes place in the Pentagon with users controlling JFK, Richard Nixon, Robert McNamara and Fidel Castro.
"Zombies have been such a hit with our community that we were committed to bringing brand new zombie experiences to Call of Duty: Black Ops," says Treyarch Studio Head, Mark Lamia. "We've taken extra special care to retain the essential ingredients of our Zombie game, and have also crafted a nice surprise for the fans.". Previously, there have been many speculations if these Nazi Zombies theme would fit into the modern era style that the Black Ops has. But luckily it seems that Treyarch, the developer behind this very popular game, has managed to find a way to balance it out. Treyarch's community manager gave some sort of an unofficial confirmation via twitter that the old zombie map will be included in the upcoming Black Ops and likewise announced that the Call of Duty game will be coming with some sort of Black Ops Zombie mode upon its release. Knowing Treyarch, surely they will also come up with a twist in store for all gaming enthusiasts out there.
The Call of Duty: Black Ops is apparently the seventh installment from the Call of Duty series and the third one to be developed by Treyarch. It is initially available for pre-order for PC, Xbox 360 as well as for the Playstation 3 as well. Activision, its publisher has likewise confirmed that this game will also be released for the Nintendo Wii as well as the Nintendo DS in the future.
Here is a video which provides viewers with an update on the Call of Duty : Black Ops confirmed Prestige Edition game and the possible Zombie Map Pack available to those who purchase the Hardened and Prestige Edition of Black Ops.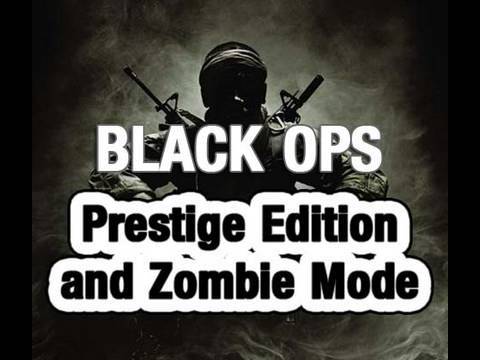 Now you can buy Call Of Duty : Black Ops Multiplayer from Amazon. If you pre-order through Amazon, they will give you $20 off your next video game purchase on top of the free shipping for the game.