It's been nearly a month since Research in Motion launched its PlayBook tablet and until now, we hadn't seen hide nor hair of an actual BlackBerry PlayBook. Indeed, people were starting to get suspicious as to whether or not the mythical device even existed yet. Well, wonder no more, suspicious minds. Here it is, a demo of the much talked about tablet. RIM co-CEO Mike Lazaridis showed off the ins and outs of the PlayBook on stage at Adobe's MAX conference yesterday.
The PlayBook heavily leverages Adobe's AIR technology to run certain built-in applications, and will support AIR apps built by third-party developers. This is a smart move on RIM's part because it'll allow the company to fill the PlayBook's app store quickly with many of the Adobe AIR apps that are already available and it paves the way for future apps from the vast numbers of Adobe developers out there.
However nice it is to see the PlayBook in action, yesterday's demo was not the most important piece of PlayBook news. Adobe and RIM also announced availability of an Air SDK (so devs can start building apps straight away), and, in an effort to familiarize developers with the new BlackBerry OS, Research In Motion has launched the beta version of an OS simulator via a VMWare ISO.
Check out BlackBerry Playbook "Hands On" and first Impressions video,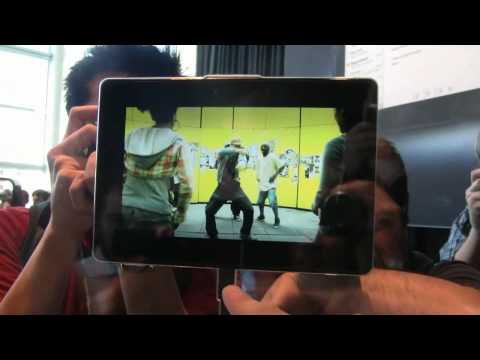 Blackberry Playbook Features video,