Apple on Tuesday announced its newest input device – the Apple Magic Trackpad. The product is nearly identical to the trackpad embedded in Apple laptops, but this is an external, multi-touch surface that supports all the swiping and pinching gestures made popular by the iPhone.
Apple's latest Mac upgrades are its fastest desktops yet, while introduction of the long-anticipated Magic Trackpad underlines the importance the company attaches to touch interfaces across its product range.
To use the Trackpad, you need to install a software update that Apple will release later Tuesday. The software update enables full multitouch and gesture customization, including tap-to-touch and program-launching clickzones. Even without the software update, the Trackpad works like a regular non-multitouch trackpad. While Apple geared its full suite of multitouch gestures toward Macs, the Magic Trackpad will perform in its basic functions when paired via Bluetooth to a Windows PC.
Apple's new Bluetooth device is minimalist and not particularly cheap. It is what it seems to be at first glance: a large aluminum square mounted on a slight riser, just like Apple's Bluetooth keyboard. In fact, it's the same depth and height as the keyboard, which lets it sit flush next to the keyboard for owners of current iMacs. When placed next to each other, the Magic Trackpad and keyboard almost feel like a single peripheral.
The Apple Magic Trackpad is available for purchase on apple.com for $69. Check out new prices and buy it from Amazon.
Check out New Apple Magic Trackpad video,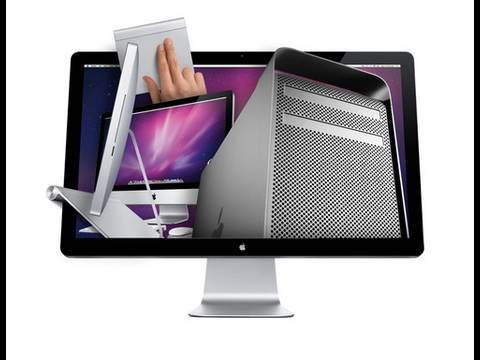 Our users have shown interest in: