UFO Over Chinese Airport video can be found here. Late this evening a video surfaced with what people are claiming to be a UFO flying over a Chinese airport. According to local media an unidentified flying object that looked more like some kind of space shuttle disturbed air traffic over Zhejiang's provincial capital Hangzhou last Wednesday for couple of minutes.
They claimed that the flying saucer appeared on the airport's radar sometime around 8:30pm and they have plenty of passengers/witnesses and airport personnel to confirm that they did indeed saw a "shining white light" in the air that later disappeared in the sky.
While one of the most famous controversies about the existence of aliens and UFOs are the wonderful crop circles, the recent UFO sighting is claimed to have happened in China particularly over their Xiaoshan Airport.
Check out the below video,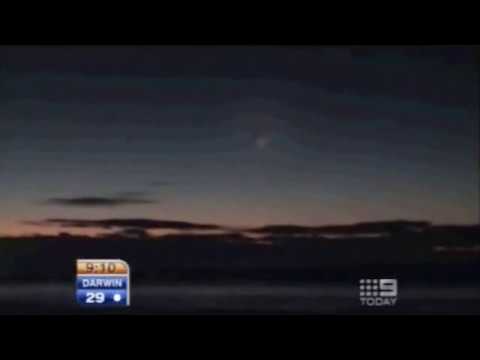 Our users have shown interest in:
giant flying saucer over china airport
real ufo over china airport