Taiwanese company Springteq is showing off a unique in-car navigation device that uses a heads-up display to provide visual navigation information. Its WeGo HUD Navigator throws up a virtual readout onto the windshield of the car, which drivers can read without taking their eyes of the road. The eyes' focus needs to change, however, as the information appears about 3.3 feet in front of the driver.
This device integrates a GPS receiver to project navigation data on your windshield, projecting a 4.5-inch image at 400 x 240 resolution, 500:1 contrast ratio, with brightness that will be automatically adjusted depending on the ambient light levels, thanks to an optical sensor. The system consists of a Windows CE device with 2GB flash memory and SDHC card slot.
Shipping and pricing details are expected to be announced late this year, as Springteq is looking for a partner before it markets the devices.
Check out Springteq WeGo HUD GPS Navigator video,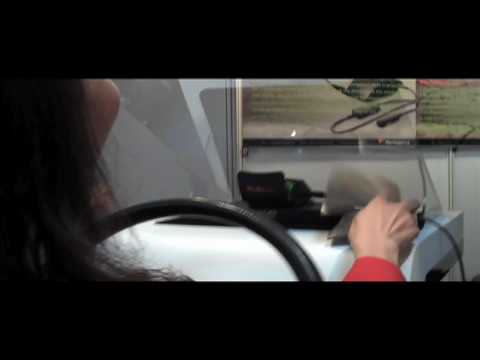 Our users have shown interest in:
car hud
hud navigator
hud навигатор
springteq hud
SpringTeq WeGo
Springteq WeGo HUD GPS Navigator
WeGo all-in-one HUD navigation system