Sprint announced on Monday it sold a record number of the Android-based HTC Evo 4G smartphones on the phone's first day of availability Friday, June 4. The carrier did not give any specific figures, but said it saw temporary shortages of the device at some of its U.S. stores.
Sprint says of the EVO 4G's first-day sales, "The total number of HTC EVO 4G devices sold on launch day was three times the number of Samsung Instinct and Palm Pre devices sold over their first three days on the market combined."
Sprint didn't reveal specific sales figures, but said that customers had lined up at some stores on Friday morning, and that some of the 22,000 sales locations, including Sprint stores, RadioShack, Best Buy and Wal-Mart, were hit with temporary outages.
Check out HTC EVO 4G Review video,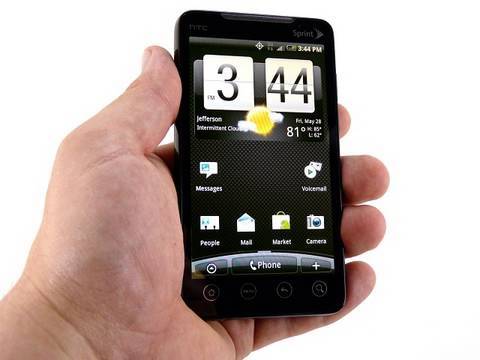 Our users have shown interest in: