This year at Computex number of tablets has been showcased and people have appreciated at Malata . Malta has showcased an appropriate iPad opposition at computex this year. Malata SMB-A1011 has a pretty nice design, it's compact and light having a 10? capacitive screen. It comes with a HDMI output for 1080p video output, USB host ports, is based on the ARM Cortex A9 based Nvidia Tegra 2 processor.
Inside, it sports a Nvidia Tegra 2 dual-score chipset with a 1Ghz ARM Cortex A9 processor completing a very nice circle. It comes with 512MB-1GB of RAM and 512MB-1GB of ROM, with 2GB-32GB if internal storage (there will be several configurations to choose from). It has a 10.1-inch capacitive touchscreen with a resolution of 1024×600.
It does, of course, also feature Wi-Fi and Bluetooth as well as a motion sensor, although sadly it appears to lack support for 3G connectivity. It measures 253 x 164 x 12.5mm and weighs in at 660g which is slimmer and a hair lighter than Apple's device.
Unfortunately there are no details on pricing or availability as yet, it certainly does look like one of the most interesting Android tablets we have seen so far.
Check out Malata SMB-A1011 Android Tablet video,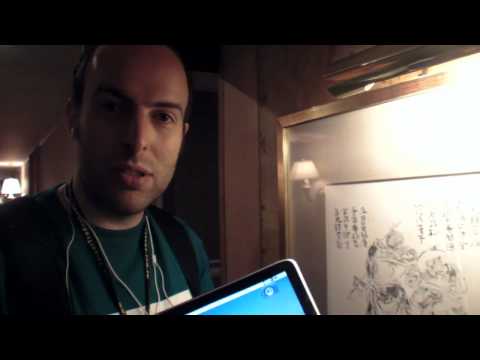 Our users have shown interest in: