Ebook readers seem to be catching on these days, and the iPad's wildly successful launch could very well have something to do with it. Now Aiptek has done with its Story Book inColor, which aims to sidestep the overcrowded adult market as the first full color ebook specifically designed for children.
Story Book inColor leverages all of the strengths of a children's book and an ebook to entertain children and help them develop their reading skills. The device sports an 8-inch TFT LCD display with 800 x 600 resolution and comes with 20 books built-in. The 1GB of internal memory is big enough to store up to 45 books, but capacity can be increased via SD/SDHC/MMC and MS Pro card or USB drive. Choosing one or two books before an outing can be a difficult task for a child, so the ability to store their entire library in one compact and light device is definitely a plus.
The Story Book inColor comes with a built-in 2600mAh rechargeable battery for around two hours of photo slideshow operation.
Aiptek's Story Book inColor will retail for $199 each, where individual Books cost $3-4.
Take a look at Aiptek Story Book inColor at Computex 2010 video,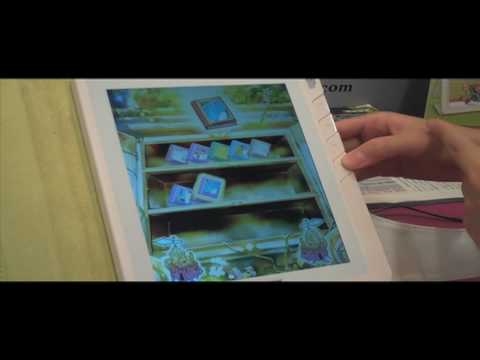 Our users have shown interest in: