Pandigital is outgrowing its digital photo frame niche and entering the e-book reader market with the more budget-appropriate Novel  e-reader.
Powered by an ARM 11 mobile processor, the 16-ounce Novel totes a 7-inch color TFT LCD screen with an 800 x 600 resolution. Some of the icons displayed in the interface depicted in the promo photo look a bit Mac-reminiscent, but the UI is actually based on Android OS.
The highlight here is the partnership with B&N, which gives this guy access to the bookseller's eBookstore, not to mention the ability to share content via LendMe. Pandigital also throws in 1GB of internal memory, an SD / MMC card slot, orientation sensor, and the rechargeable battery is said to be good for a mediocre six hours on a full charge. The $199.99 Novel should be out and about next month supporting PDF, ePUB and HTML formats.
The Novel starts at $199 with a one-year limited warranty included, and it will hit the shelves on an unspecified date in June.
Check out Pandigital Novel eBook Reader Review video,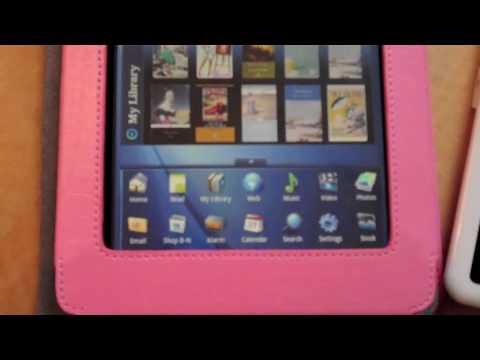 Our users have shown interest in: