The company re-launched the new Lenovo all-in-one PC IdeaCentre A300 – the slimmest in the industry all-in-one computer. With a sleek asymmetrical design that keeps your computer in its base, instead of being located behind the screen, most models of this type, A300 is 18.5 mm thick and has a 21.5-inch Full HD LED Panel.
It is based on 2.2GHz Intel Pentium T4400 Dual-core processor, 2GB DDR3 RAM and a 20GB hard drive. IdeaCentre A300 is characterized by a certificate Lenovo Enhanced Experience, which provides optimized startup and shutdown process, rich multimedia capabilities and tools for easy maintenance. With Intel Core 2 Duo, A300 comes with entertainment applications for TV, including CamSuite tracking software for persons and effects of images via the built-in computer webcam. Standard accessories include: Bluetooth wireless keyboard and mouse for greater comfort, support and an HDMI High-Definition devices such as televisions.
A300 also includes an integrated high-speed 802.11n Wi-Fi adapter, Lenovo Rescue System software for quick and easy recovery of information if the document is lost or damaged. Ideacentre comes with an integrated webcam, 8-in-1 card reader, HDMI, Wireless, 1394a FireWire port, 4xUSB 2.0 and cost $ 679.
Check out Lenovo IdeaCentre A300 video,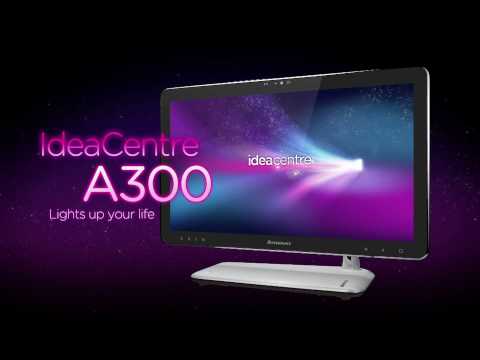 Our users have shown interest in:
tecnichian on Ideacentre A300