Sony Ericsson has announced about new mobile phones of the Walkman generation. They are SE Zylo with Walkman and SE Spiro with Walkman.
The Sony Ericsson Zylo comes in a slide design. The color schemes of the SE Zylo phones are named Chacha Silver, Jazz Black, and Swing Pink. The phone measures 103 x 52 x 11.5 mm. The SE Zylo weight compiles 115 g.
Zylo which happens to be a walkman music player and also it is the first mobile to support FLAC audio playback. Apart from the normal walk man series it has a track ID and also a play now music store. Zylo is mainly concentrates on social networking sites as this a trend growing now in smartphones. Mainly on some social networking sites like face book, twitter and also you tube to upload your video directly without any problem. To share photos you can use picasa, flickr that are being integrated in your Zylo. It comes with a 3.2 megapixel camera, Bluetooth, 2.6 inch display screen with the resolution of 320*240 pixels. The internal memory of the phone is 240MB and it can be expandable up to 16 GB.
They differ in their NPC 2Mpix for Spiro and 3.2 megapixel Zylo for their screen to 2.2 inches (240 × 320 pixels) and 2.6 inches. Their memory is also different with 5MB for Spiro and 260MB expandable to 16GB for Zylo microSD card.
Both phones will be available from Q3 2010, the Spiro will dress in black (contrast or stealth), pink or green while Zylo endorse a black dress, silver or pink.
Check out the videos,
Sony Ericsson Zylo™ with Walkman™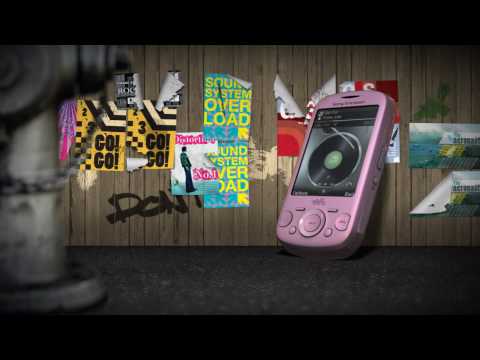 Sony Ericsson Spiro™ with Walkman™