The next generation of TV will take to the airwaves in April when Sky launches its first 3D TV channel.
The broadcaster confirmed it would unveil Sky 3D with the Premier League match between Manchester United and Chelsea on April 3rd. Sky said it would show a further five Premier League games before the end of the season.
Sky 3D will offer movies, sport, documentaries and arts content later this year and will be available to customers who subscribe to Sky's HD pack.
It isn't really in full 3D though, but just 2D surfaces presented at different depths. After this inaugural moment, there will be five additional Premier League teams which will receive the 2D surfaces presented at different depths 3D treatment before the season is over. Sky will make the service available to consumers under the Sky 3D channel, and you will need to be a HD subscriber before being able to experience such visual wonders.
Check out the video of Sky HD 3D User Interface,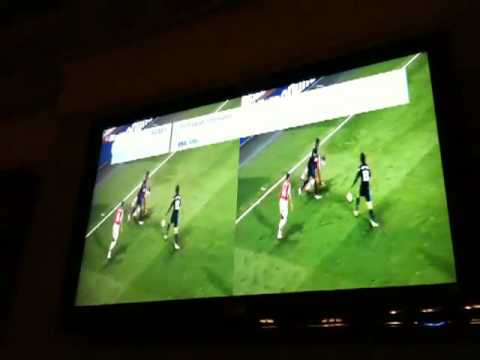 Sky HD 3D User Interface