More and more automanfactures rolled out their newest hybrid cars, or announced plans to do so, at the Geneva auto show Tuesday. Porsche AG kicked off the show with its new Cayenne S sport utility vehicle. French group PSA Peugeot Citroen SA is launching hybrids in 2012. And Toyota Motor Corp. aims to have a hybrid across every model range by 2020.
And Porsche's 918 Spyder concept is the most beautiful Hybrid car we've ever seen.
Porsche's 918 Spyder have an engine. A 3.4-liter V8 petrol burner is combined with electric motors to put out 500bhp, while featuring the mind-altering acceleration to go from a standing start to 62mph in just 3.2 seconds. Topping out at 198mph and offering a very respectable 78mpg fuel economy, this is pretty much the stuff dreams are made, which is quite naturally why you shouldn't expect to see it in any purchasable form any time soon.
Check out the Video,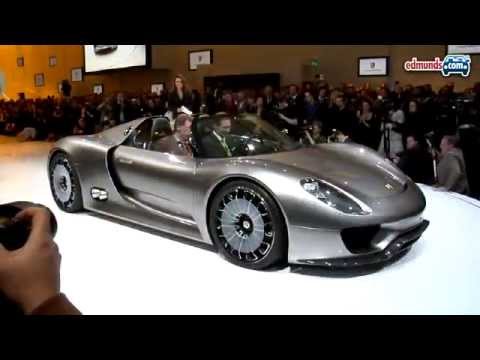 Porsche 918 Spyder Rocks Geneva Auto Show