Final Fantasy 13 is here! And what a wait it's been. Since Final Fantasy 7 brought the traditional Japanese RPG to a mainstream audience way back in 1997 Square Enix's long-running series has been one of video gaming's most profitable and beloved franchises. It's also remained resolutely loyal to Sony, with each major episode being exclusive to PlayStation hardware. How does Final Fantasy 13 extend that legacy? Read our Final Fantasy 13 review and we'll break it down for you.
The adventure begins in the floating city of Cocoon, where humans are protected by a mysterious race called the fal'Cie. A rogue fal'Cie from Pulse, the world underneath Cocoon, breaks loose, and some humans are branded as l'Cie, servants of the aliens. They're targeted for elimination by Cocoon's government, but several escape and set out on a mission to rescue a friend.
There are six primary characters, and they are some of the most irritating people ever to appear in a game. There's surly soldier Lightning, cocky stud Snow, whiny orphan Hope and spacey chatterbox Vanille — no one you'd want to have lunch with, much less spend the dozens of hours it takes to complete "XIII." I did grow to like Sazh, who comes off at first as a Chris Tucker impersonator but turns out to be the one sensible guy in the gang, and late arrival Fang delivers some much needed sex appeal.
"Final Fantasy XIII" does pick up steam about two-thirds of the way through, as the characters' stories coalesce and the action branches out beyond the straight-ahead path. Unfortunately, I suspect many players — especially series newbies — will lose patience long before then. Two stars out of four.
Check out Final Fantasy XIII Review video,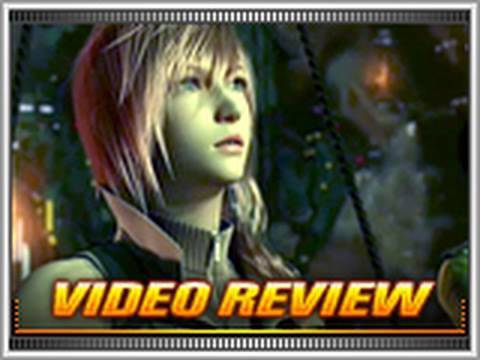 Final Fantasy XIII Review
Via SFGate and ElectricPig