HTC and Sprint have just launched the HTC EVO 4G, the first Android phone of its kind that will not only let you access WiMax networks at a much faster speed, it will also let you share your speedy connection with your laptop – or your friends.
The hardware is of quite obvious HD2 descent, but with Android onboard and some nice aesthetic tweaks, the EVO 4G takes on a life of its own. The handset is centered around a 480 x 800 4.3-inch TFT LCD, with a Snapdragon QSD8650 1GHz processor. It also has a 1.3-megapixel forward facing webcam, 1GB ROM and 512MB RAM and is powered by a 1500mAh Lithium Ion battery. No exact release dates or pricing have been revealed. The phone features HDMI out (though you'll need an adapter for turning it into a TV-familiar HDMI plug), 802.11b/g WiFi, and an 8GB microSD card.
The EVO 4G is coming this summer to Sprint, but pricing has not yet been announced.
Check out Sprint HTC Evo 4G WiMax Android Phone Hands-On video,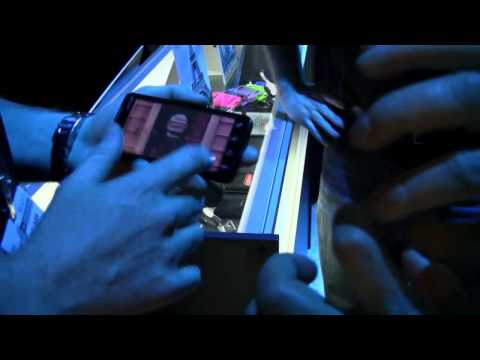 Sprint HTC Evo 4G WiMax Android Phone Hands-On