If you had collection of most precious moments in your old and outdated VCD Tapes(VHS), but no VCD players to play?. Dont worry, ION Audio has created a $99 device called the VCR 2 PC that allows you to transfer those old VHS videos to digital format, the device is called VCD2PC. Which can connect to the computer through USB ports, and VCD2PC bundled with their own software for PC to convert the VHS Videos to the format of your choice.
The complete specification is given below,
* Convert VHS tapes to digital files to view on PCs, iPods, PSPs, DVD and other media players
* Includes Easy Video Conversion software to customize movies and burn DVDs
* Software allows you to take still images from videos
* Can convert videos from camcorder to PC, via AV sockets on the front of the device
* Works as a regular VHS player for TV playback
* RCA and USB Outputs
* Scart output
* Auto tracking and tape playback
* LED-backlit buttons
The VCR 2 PC USB VCR Converter is available to buy online for about $86.32 from Amazon.
Check out video of Unboxing ION Audio VCR 2 PC USB VHS Video Converter,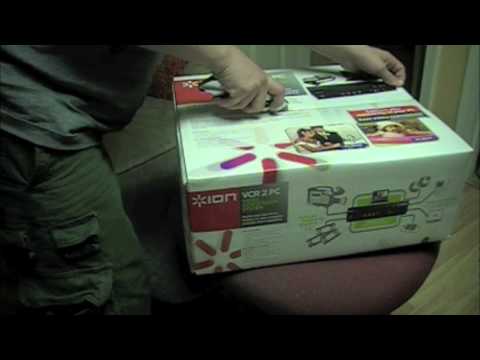 Unboxing ION Audio VCR 2 PC USB VHS Video Converter