Sony released a new firmware update for their handheld device, PSP, and the update is known as PSP System Update V6.00 and its available through the XMB. The new update has no many features than than previous one, that is in PSP Firmware 5.00, but still there is some changes from old to new update that is significant.
New PSP Firmware Update 6.00:
- The new Version 6.00 firmware is not required to fully charge your PSP or updating.
- Network Update has been renamed to be "System Update".
- If you want to change the PSP themes, you can now find under the Theme settings, a few extra colors, so you have an additional selection.
- Games may be grouped in folders based on expiration dates, which could make us wonder if Sony is going to add PSP Game rentals.
- Besides that, an additional security patch was added.
Click here if you want to update your PSP to new version.
Take a look at PSP Firmware Update 6.00 video,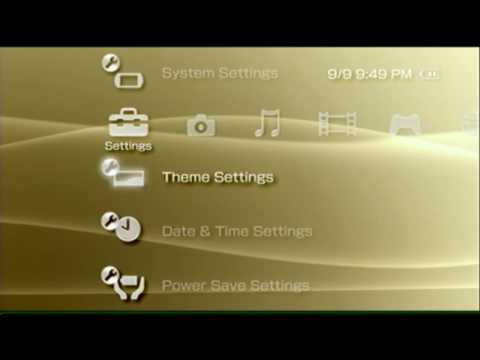 PSP 6.00 ( Official Firmware 6.00 ) Update