After the Blu-ray versus HD-DVD high definition videodisc or format "war", HDTVs are start to dominating the markets. So Panasonic believe the next step is in Full HD 3D technologies. Their product range spans from Broadcast Camera, to Blu-Ray to the TV in your living room. Therefore they are well equipped to provide the Full HD experience. Their products can provide the complete process, from shooting to watching.
Panasonic claim their TV's bring families together, much like fires of old which people gathered around. Now people gather around the TV, like a central hearth in their home. "For more than 50 years, we have been in pursuit of creating TV scenes which get better. From the original B&W to Colour, to HD, Full HD, and now Full HD in 3D. TV will become not something you watch, its something you feel."
Panasonic plans to 100 3D movies to be prepared for disc release along with the hardware for the 2010 holiday shopping season. The list includes Pixar/Disney's Up and DreamWorks' Monsters vs. Aliens, and most importantly Titanic movie director James Cameron's " Avatar ", a 10-year, $300-million project which is finally, surely coming to theaters on Dec. 18.
Lets take to look Following Video ,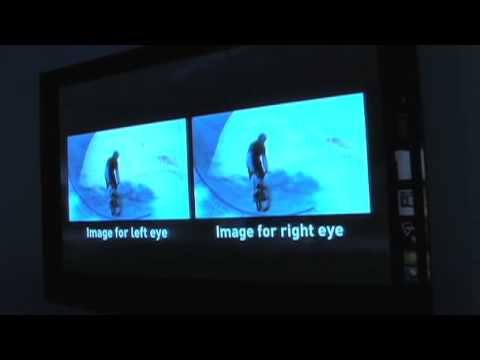 CES 2009: Panasonic 3D HD TV