Nokia announced two brand new Mobiles at Nokia event happening in Stuttgart. We had more details of the Nokia Booklet including specs and prices revealed. We also just mentioned the Nokia N97 mini. Now it's time for the Nokia X3 and NokiaX6 phones to be revealed.
First check up the Nokia X6 : The Nokia X6 has a 3.2 inch touchscreen LCD display. The screen has a resolution of 360 x 640 pixels. 32 GB of storage comes with the device and it has a 5 megapixel camera with a Carl Zeiss lens and dual LED flash. The phone is capable of playing back music for up to 35 hours which is an impressive number. Likewise, video also can playback for a fairly good 4 hours which at least allows you to watch a full movie and still have some charge left for making and receiving calls. Other features of the X6 include Bluetooth, A-GPS and WiFi along with 8 hours of talk time if using a GSM network and 5 hours over 3G.
Now Move On to Nokia X3 : X3 has a smaller 2.2 inch screen with a QVGA resolution of 240 x 320 pixels. A 3.2 megapixel camera is built in along with an FM radio. The X3 has 46MB of built in memory and can be expanded as with most phones by using a microSD card. Talk time is 7.5 hours and the X3 can playback music for 36 hours.
Price wise, the X6 will set you back $640 and the X3 will run at just $165. Both are being made available in Europe.
Check out new price of Nokia X6 and buy it from Amazon.
Check out new price of Nokia X3 and buy it from Amazon.
Take a look Nokia X6 and Nokia X3 ,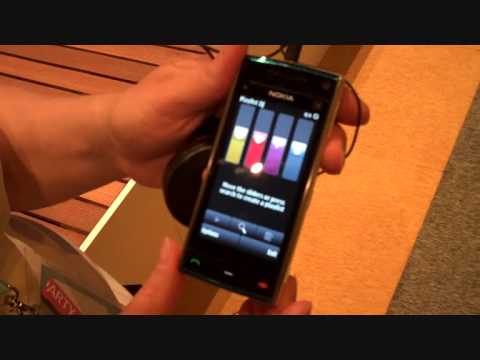 Nokia X6 and Nokia X3 hands-on