I know that everyone is waiting for release of the Apple tablet(Apple iPad). But Gizmodo released some interesting news about Microsoft's new Tablet? no a Bookmarklet device called " Microsoft Courier " and its truly an Apple iPad killer, no doubt at all.
Though it is still merely in the prototyping stage, from a leaked video Gizmodo acquired proves that it is real. The dual 7-inch screens are multitouch, and designed for writing, flicking and drawing with fingers or a stylus. They are connected by a hinge that holds a single iPhone-esque home button. the back cover is a camera, and the device might charge through an inductive pad.
Is Courier the first true iPad killer? Take a look at the video of Microsoft Courier and judge yourself.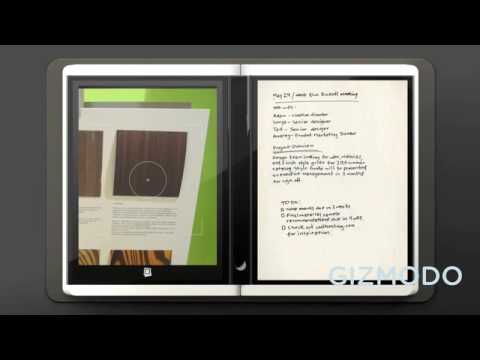 Microsoft "Courier" secret tablet
Image : Gizmodo