Asus announced the release date of their new Eee Keyboard. The new keyboard will be launched in October.
Eee Keyboard, is a complete computer(no joke) – with a 5-inch touch-screen display – connected inside a keyboard running Windows XP.
The keyboard can connect to a TV, monitor or projector either with a wired or wireless connection.
Asus Eee Keyboard computer is packs with a 1.6GHz Intel Atom Processor along with 1GB of DDR2 ram, a solid state drive with either 16GB or 32GB of capacity. Also 802.11n wireless connectivity is included along with Bluetooth and a HDMI connector.
No pricing has been revealed just yet although I'd expect to see that in the next week or so.
Check out new prices and buy Asus Eee Keyboard from Amazon.
Check out ASUS Eee Keyboard Hands on video,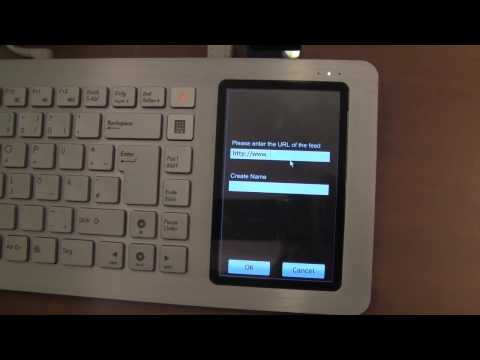 ASUS Eee Keyboard Hands on & Walk Through
Our users have shown interest in: