Apple announced an update for its iPhone OS and it's called iPhone OS 3.1. It packs with a whole lot of features, most of which are pretty outstanding, and together with iTunes 9, makes Apple's iPhone and iPod Touch even more formidable.
Features of iPhone OS 3.1 update:
# Improved syncing for music, movies, TV shows, podcasts, and photos
# iTunes U content organization
# Redeem iTunes Gift Cards, codes, and certificates in the App Store
# Display available iTunes account credits in the App Store and iTunes Store
# Save video from Mail and MMS into Camera Roll
# Option to "Save as new clip" when trimming a video on iPhone 3GS
# Better iPhone 3G Wi-Fi performance when Bluetooth is turned on
# Remotely lock iPhone with a passcode via MobileMe
# Use Voice Control on iPhone 3GS with Bluetooth headsets
# Paste phone numbers into the keypad
# Option to use Home button to turn on accessibility features on iPhone 3GS
# Antiphishing Warnings for fraudulent websites in Safari
# Improved Exchange calendar syncing and invitation handling
# Fixes issue that cause some app icons to display incorrectly
More important thing is that the iPhone OS 3.1.1 update can be downloaded for free.
The new iPhone 3.1 firmware can be downloaded using iTunes. However, to use the Genius Mixes, App management, and iTunes U content organization features, you will need iTunes 9 installed on Mac or PC.
Click Here to Check out new features in the iPhone 3.1 Software Update and download it from Apple.
Tak a look at iPhone OS 3.1 video,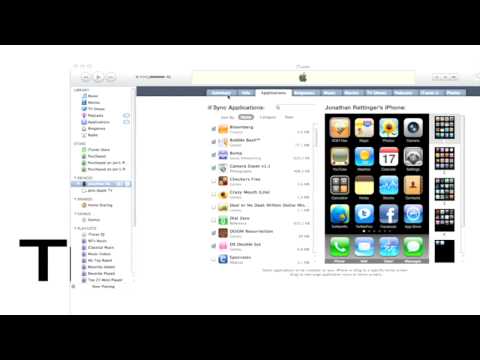 iPhone OS 3.1 & App Management in iTunes