AMD have created the Eyefinity – AMD's next-generation, DirectX 11 compliant graphics cards that is capable of supporting multiple display units. Most graphics cards struggle with handling just 1 30 inch monitor with a resolution of about 2560 x 1600 pixels, so for a graphics card to support multiple monitors it's quite an achievement.
Eyefinity is allow for multiple monitors to be used as a single display. With Eyefinity, the displays are arranged in a single group (or in multiple groups) and they are treated as a single display by the OS.
Eyefinity is enabled through a combination of hardware and software being developed by AMD. On the hardware front, AMD's upcoming Radeons will sport between 3 and 6 display outputs of various types, DisplayPort, DVI, HDMI, etc. And those outputs will be managed by software currently dubbed SLS, or Single Large Surface. Using the SLS tool, users are able to configure a group of monitors to work with Eyefinity and essentially act as a single, large display.
Take a look at Eyefinity video,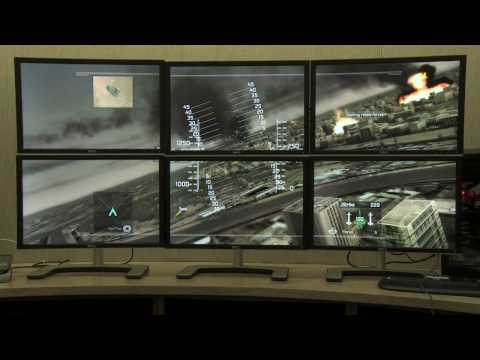 Eyefinity Debut | 3D Gaming at 5760×2400